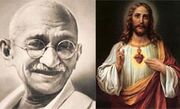 Humans are...well humans. If you aren't already intimately familiar with this race, you have been spending to much time on the internet. These are the people or descendants of the people who managed to survive the war alive and unmutated. Some say they're lucky to have retained their humanity, others say they're just boring, but they are the most basic and versatile race on the wasteland.
Being known for their sociability (oh the irony) humans get +10 to Barter and both forms of Speechcraft.
Ad blocker interference detected!
Wikia is a free-to-use site that makes money from advertising. We have a modified experience for viewers using ad blockers

Wikia is not accessible if you've made further modifications. Remove the custom ad blocker rule(s) and the page will load as expected.