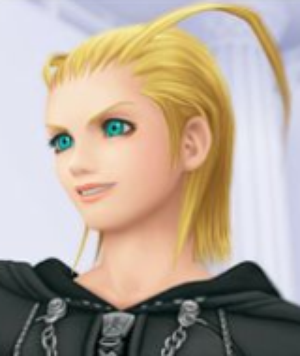 V (often written "Vee") is a member of the alternate universe group The Mobius Circle, and a current high ranking member of New Reign. She carries the keyblade Oathkeeper as a weapon. Like the other members of The Mobius Circle, Vee is capable of teleporting herself and others using warped universal perception. She is a reference to the character Larxene from the Kingdom Hearts series, following the trend of the other Mobius Circle members.
She has been assigned to work with the group on multiple assignments by the World Ruler, most notably the mission to Hynathia.
Ad blocker interference detected!
Wikia is a free-to-use site that makes money from advertising. We have a modified experience for viewers using ad blockers

Wikia is not accessible if you've made further modifications. Remove the custom ad blocker rule(s) and the page will load as expected.